We unveil the top 10 Instagram tips that will drastically improve the Instagram profile for your Coaching practice.
Things you should know
Paid social can have a drastic and immediate impact.
1 billion+ people use Instagram every month
51% of users are female and 49% are male
The average user spends 30 minutes per day on Instagram
50% of people have visited a website to purchase after seeing a product or service
200 million Instagram users visit at least one business profile
90% of Instagram users follow a business
50% of Instagram users are more interested in a brand after seeing an ad for it on Instagram
Instagram is an excellent platform to help grow your coaching practice. Over 90% of Instagram users follow a business account and 50% of people have visited a website to make a purchase after seeing a product or service on Instagram (https://blog.hootsuite.com/instagram-statistics/). Engaging with these potential coaching clients is the perfect way to grow your business. Though many coaches struggle with figuring out how to increase their number of followers, engagement rates, and gaining visibility in front of their target audience on Instagram, the following 10 tips will surely help you to boost your Instagram coaching profile.
Tip #1: Set Up Your Instagram Account Correctly
The first important step in creating a successful Instagram account for your coaching business is tingsetting up your account correctly. Though this may seem obvious, there are several aspects that can be overlooked which can make a huge difference in your success. The first step to take is to set up your Instagram account as a business Instagram account. In doing so, you will have access to more premium features, such as analytics and boost-post options, which will be discussed in depth further in this article.
The next important step in correctly setting up your account is to correctly fill out each of the fields that will show up in your bio. This includes filling out your name, username, contact information, and website link, which are all straightforward. However, additional fields to fill out include the category, which explains to potential followers the type of business you have (whether that be "personal coach", "life coach", etc.). Another great option is to add an action button, which connects your Instagram profile with other online services so that followers can interact with your business directly from your profile. You can use whatever remaining characters exist in your bio to explain your niche, tell more about yourself, and describe what differentiates you from other coaches.
The final important step in setting up your Instagram profile includes choosing the right profile picture. This can either be a photo of yourself, your company logo, or something else relevant to your coaching business. What you choose depends on how you want your brand to come across to your followers; just be sure to stay consistent with your overall brand image. Additionally, if you do choose to use a logo as your profile picture, make sure that it is a clear image that fits the circle frame so that nothing is cut off.
Tip #2: Know Your Audience
Next, you must know who your audience is so that you can accurately create content that will resonate with them. It is obvious that the entire Instagram audience is huge. More than 1 billion people use Instagram every month, with the average user spending about 30 minutes per day on the platform (https://blog.hootsuite.com/instagram-statistics/). Since there is such a massive audience on Instagram across the globe, you as a coach must know your specific audience.
In most cases, a coach's target audience would be coaching clients specific to their niche. Therefore, you must decide what your coaching niche is before you can accurately target and attract clients. Find your niche based on your passions, knowledge, experiences, and skills to offer the most expertise and help to differentiate yourself in the field. You will find the most success in growing your coaching Instagram account by catering to your target audience. It is not possible to target everyone; to get the most engagement, you must focus on your specific target audience.
Tip #3: Match Your Aesthetic with Your Brand
An important thing to keep in mind about Instagram is that it's a very aesthetic platform. Many Instagram users prefer when business accounts, especially, follow a general look with their content so that there is an overall flow when looking at the profile. To serve this desire of users, you should establish a general look for your brand. Try to use the colors in your logo and your general decided brand look. This will wrap all of your posts together. Keep in mind that every post does not need to use all of the same colors - just try to use variations of the same colors for small details, backgrounds, text, etc. Another thing to try to keep uniform for your content is font styles when posting graphics. Again, each graphic doesn't need to use the same font every time, but it would be good to establish a family of fonts that look good together and complement your brand/logo/etc. Lastly, make sure to keep your content consistent overall. Establish a brand voice that your followers will recognize, and create cohesive content
Tip #4: Create Valuable and Visually Compelling Content
Since Instagram is such an aesthetic platform, it is critical to create visually appealing content. In addition to aesthetics, your content must also provide valuable information to your followers. Your followers are not going to engage with your posts or even continue following you if they don't get anything out of it.
When you're posting on Instagram, make sure that your pictures or graphics are clear, easy to read, and eye-catching. If you want to create your own content, try out https://www.canva.com/ where you have access to easy-to-follow templates or can start designs completely from scratch. When creating graphics, be sure to keep your brand colors/fonts/aesthetics in mind. If it fits your brand image, you can even put your logo on each graphic you design so that all of your posts are branded and true to your coaching practice.
If you want to post a stock photo but don't know where to find one, try out sites like https://unsplash.com or https://pexels.com to find free photos that help you get a message across to your followers while continuing to follow your brand aesthetic.
Keep in mind that you want your posts to provide true value to your followers. A great way to make sure that you're doing so is to follow the 80/20 rule. The 80/20 rule suggests that 80% of your social media posts should be helpful to your audience, whether that means they are educational, entertaining, or offer a solution to a problem they are facing. The other 20% of your social media posts can focus on more explicitly promoting your coaching practice. Knowing the type of content that your audience values will help to increase your total number of Instagram followers, engagements such as likes and comments, and eventually transition them into clients.
If you're having trouble coming up with ideas for valuable Instagram content to post, the following ideas may help you:
Share a story:

Tell your own story about your journey as a coach
Tell a client's success/transformation story or testimonial (with their permission, of course)
Tell a story about a day you've had and an obstacle you overcame, etc.
Tell your followers about the "behind the scenes" of your coaching practice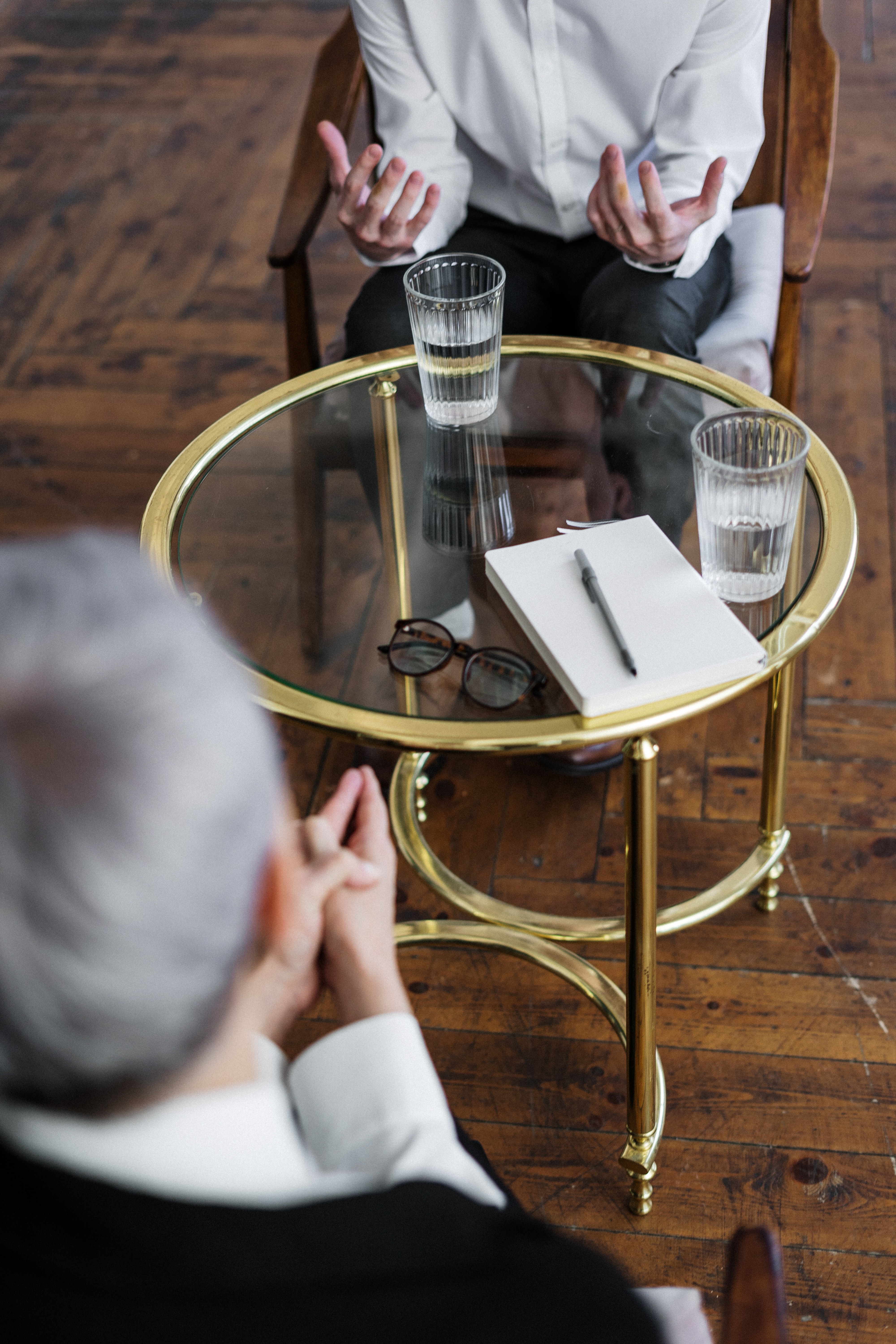 Give advice:

Post a "how-to" guide about a problem that is common for clients in your niche
Share tips and tricks backed by your coaching expertise
Share informational posts about yourself, your niche, the coaching industry as a whole, FAQ's, etc.

Post inspirational quotes
Post about special promotions/giveaways you're offering
Mix up the type of content you post:

Post videos every once in a while instead of a picture or graphic (shorter videos are classified as "Reels" and longer videos are classified as "IGTV")
Use Instagram Live to broadcast to your followers in real-time on your Instagram Story
Post on your Instagram Story (use engagement prompts such as polls, sliding scale rankings, and other interactive stickers to increase engagement through this feature)
As you can tell, the possibilities of content are quite literally endless. You just must find out what resonates most with your target audience through the value it provides and post more content like that.
Tip #5: Write Captions that Attract
Writing great captions for your Instagram posts can make all the difference in the amount of engagement you receive. First and foremost, be sure that your captions stay consistent with your brand voice. This is crucial in helping your followers to recognize and remember your brand. From here, write your captions to be relevant, entertaining, or informative based on the type of content you're posting and the message you want your audience to receive.
As for caption length, it is up to your discretion. However, in general, be sure that the first few lines of your caption grab the reader's attention so that they either keep reading or take action. If you write a long caption, the majority of it will be hidden under the "More" expansion option, so readers must want to read on to see the rest of your caption. For this reason, your caption MUST provide value to your readers. Followers are significantly more likely to interact with your Instagram post if they can gain something from it, and most times, the caption is where the most value can be provided.
Tip #6: Use Relevant Hashtags
Hashtags are a vital tool on Instagram. They allow users to find your account without following you, giving your account more exposure and visibility. If you use relevant hashtags, you'll likely experience significant increases in your engagement and follower rates. Instagram users can either search specific hashtags and find your post on a page containing posts with that specific hashtag, or users can also follow specific hashtags, meaning that they will be able to see your post in their feed without even being a follower of yours yet. Hashtags significantly increase your discoverability, which is a huge advantage on a platform as big as Instagram. Below are some general tips to get the best use out of hashtags on Instagram:
Research hashtags that are relevant to your coaching niche and the coaching industry as a whole, as well as the content you are posting. You can use a combination of coaching terms, business terms, and more. It may help to view some of the hashtags your competitors are using as well.
Choose hashtags that have middle-engagement levels, meaning those that haven't been used in millions of posts but also not those that have only been used in 50. It's all about finding balance in the popularity of hashtags and moving forward from there so that your posts can be found through the hashtags you use.
Instagram will allow you to use up to 30 hashtags in a caption, though this is most likely not ideal. The recommended average number of hashtags to use per post is 11 (https://blog.hootsuite.com/instagram-hashtags/#:~:text=The consensus is that about,best for your particular business.). However, that is both up to your discretion and may take some experimentation, as it completely depends on your individual business and audience.
Some examples of hashtags you may want to try out as a coach include: #lifecoach, #coachingmoment, #coaching, #lifecoachforwomen, #executivecoach, #healthcoach, #coachingclients, and more. Try out a mix of hashtags, some that are specific to your niche and others that are more general to the coaching industry, and track your posts to see which ones attract the most engagement.
Tip #7: Engage with Your Audience
Engagement on Instagram is an absolute MUST if you want to grow your account and reach more potential coaching clients. People don't want to follow business accounts that act like robots and don't respond to their questions, so consider that when running your account. Some of the most important steps you can take to increase engagement on your Instagram account includes:
Following users in your coaching niche, whether they are potential coaching clients or competitors of yours. You can find these users by searching for them by keywords or hashtags, by looking at your competitor's followers, and by looking at relevant influencer's followers in the coaching industry/your specific niche. An easy tool outside of the Instagram platform that you can also use is SparkToro, which allows you to search for and reach your ideal audience through query searches of keywords, hashtags, commonly used words in your audiences' profiles, and more. Following users in your niche will help you to gain more exposure to your target audience and gain increased visibility.
Try to spark meaningful conversations with your followers or people that you follow. This can be done by asking thoughtful questions, leaving valuable comments on relevant posts, and responding to comments left on your posts or directed toward you in a timely manner.
Like posts that come up in your feed so that the people you follow know that you're interested in them, too. This helps create a more mutual relationship and will likely urge them to follow you back or engage with your account more.
If you are tagged in a post, be sure to like it and comment on it in order to acknowledge it to the fullest extent. But don't stop there; think about re-sharing posts you are tagged in on your Instagram story if they are relevant to your audience. This will help build a stronger relationship with your followers and give you more credibility.
Tip #8: Post Regularly
Posting regularly will help to further ensure higher engagement and activity rates on your Instagram coaching account. Although the recommended number of times to post on Instagram varies from business to business, the average recommendation is to post between 1 to 3 times per day (https://socialbuddy.com/how-often-should-you-post-on-instagram/). Try out posting different amounts each day, track your progress, and find out what works best for you.
It is very helpful to create a content calendar for yourself so that you can plan out what type of content you would like to post and when. This can be as easy as creating a monthly calendar on Excel or Google Sheets. From there, fill out the type of content you plan to post each day so that it doesn't become overwhelming.
Although the need to post regularly may seem daunting, it's not as bad as it seems. Luckily, there are many different tools that you can use that will allow you to schedule the postings of your content ahead of time so that you don't need to manually post on Instagram yourself each day. Try out websites like https://buffer.com/, which allows you to schedule posts on several different platforms ahead of time on certain days and at certain times.
Tip #9: Utilize Instagram Insights
The Instagram Insights analytical tool within the app is only accessible for business accounts (that's another reason to make sure you set up your account correctly!). Instagram Insights provides insights into your account performance, including reach, engagement rates, followers, and Instagram ads. An especially helpful feature of Insights is that it helps you find your optimal posting times to reach as much of your audience as possible. Insights is a completely free analytical tool that allows you to not only assess how successful your Instagram account is, but also gives you data that shows how you can make improvements to become even more successful.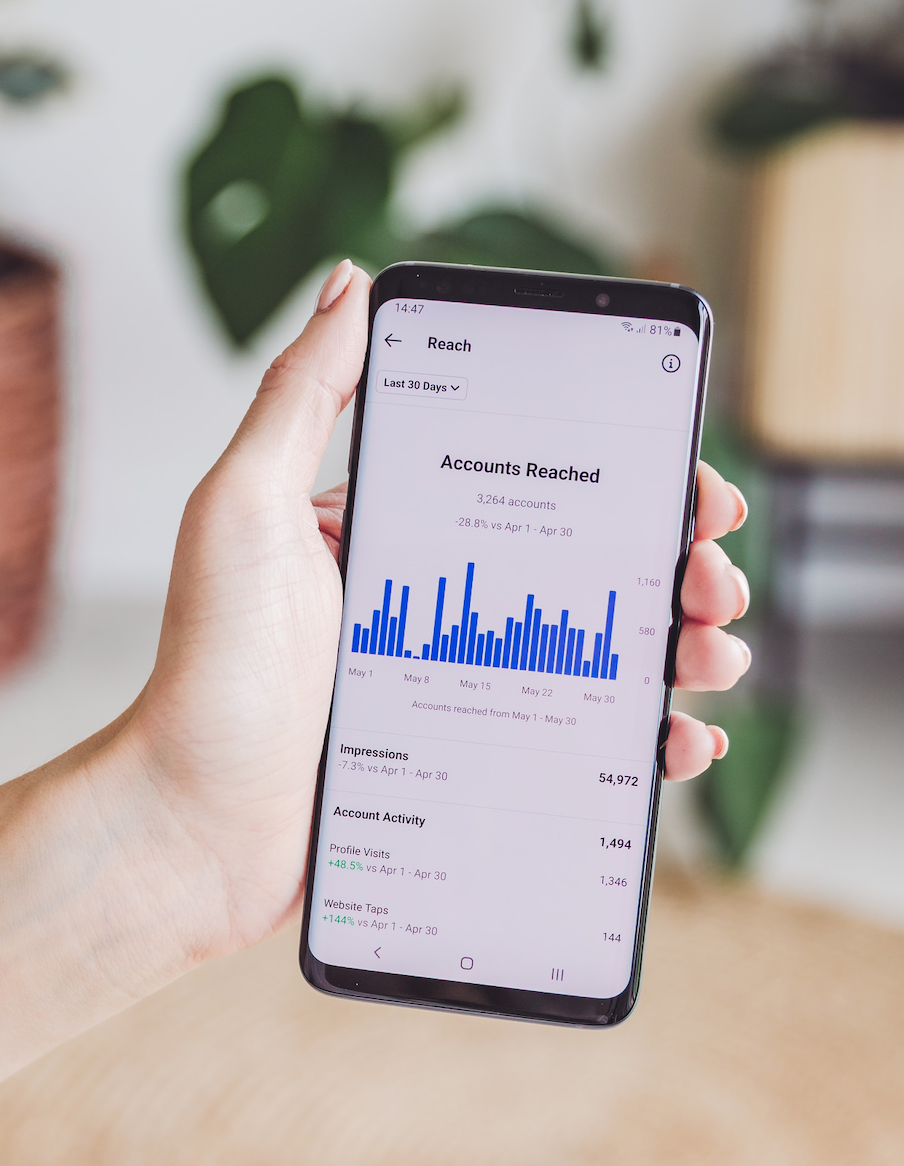 Tip #10: Run Instagram Ads
Instagram allows users to run various ad campaigns for a small fee in order to post promotions in front of larger audiences. As 50% of Instagram users are more interested in a brand after seeing an ad for it on Instagram ((https://blog.hootsuite.com/instagram-statistics/), running these various ad campaigns may help to significantly draw new clientele to your coaching practice. On average, Instagram ads cost between $0.20 and $6.70 depending on the model type and more (https://www.webfx.com/social-media/how-much-does-it-cost-to-advertise-on-instagram.html). Instagram offers a few different types of campaign options, however the most common type is promoted posts, which allows you to reach people who are not following you yet. When you promote a post, you are able to pay a small fee in exchange for the promotion of your post in front of your decided target audience, destination (Instagram profile, website, direct message, etc.), and more.
In Conclusion
Many of the tips provided above are free of charge or have a very minimal cost in comparison to the followers, traffic, and potential clients they will bring to your Instagram coaching profile. By taking just a bit of extra time to follow the 10 tips above, you can significantly increase your Instagram following in no time.
If you would like support in planning, executing, or optimizing a social media campaign, feel free to reach out to our team by email support@coachmarketing.io or via phone at 1 (888) 224-6758. We would love to help!