We expose the top 10 Twitter tips that will drastically grow your Coaching practice.
Things you should know
Paid social can have a drastic and immediate impact.
Twitter audiences have high engagement, with 46% of users accessing the app every single day.
Twitter boasts an impressive 330 million active accounts in any given month.
92% of marketers say social media is essential for their business.
77% of Twitter users feel more positive about a brand when their Tweet has been replied to, and 40% reported purchasing something after seeing it on Twitter.
The Twitter population leans male, with 70% men, nearly 30% of which are aged 25-34.
27% of B2B marketers used Twitter ads in 2020.
Twitter is a great tool to use when growing your coaching practice. Countless users on the platform are looking to create connections with businesses of potential value. The biggest challenge for businesses on Twitter usually revolves around gaining visibility in order to increase traffic from their target audience. However, with the following tips, you can triple your traffic while earning a steady following on Twitter.
Tip #1: Know your audience
The first crucial step to finding success on Twitter is knowing your audience. Successful coaches decide on a target audience and optimize their posting behavior to cater to those people. Savvy marketers know that it is inefficient (or even impossible) to target everyone. To maximize the value received from Twitter, you have to be laser-focused on the people who resonate the most with your coaching niche.
Tip #2: Follow people in your ideal audience
Don't wait for your dream followers to find you! One of the most proactive steps you can take as a coaching business on Twitter is to find your ideal clients and follow them first. You can find these people in a variety of ways, including:
Searching for hashtags related to your niche or your ideal followers;
Searching for active influencers in your niche and then following their active followers;
Searching for competing coaching practices and following their active followers;
Searching for keywords related to your ideal followers;
Utilizing tools outside of Twitter such as SparkToro, which allows you to search for and reach your ideal audience through query searches of keywords, hashtags, commonly used words in your audiences' profiles and more.
But be careful and kind - don't unfollow these accounts right after gaining their follow. Many people will recognize this behavior and unfollow you right back. What's worse, social platforms can detect and penalize you for these actions, resulting in a reduced reach for every Tweet you make. Instead, build a strong audience with whom you can interact and resonate with your content and brand.
Tip #3: Share valuable content
The 80/20 rule is a great way to make sure your followers are gaining valuable content from your posts. The 80/20 rule suggests that 80% of your social media posts should be helpful to your audience, whether that means they are educational, entertaining, or offer a solution to a problem they are facing. One example of this may include sharing articles or resources that your audience will find helpful and valuable. The other 20% of your social media posts can focus on more explicitly promoting your coaching practice. Leveraging your understanding of your audience and their values allows you to create content that gets more likes, Retweets, and comments - all things that will grow your audience and increase your activity.
Another thing to keep in mind when using Twitter is that users love images. Research has repeatedly shown that Tweets containing images gain significantly more interactions than simple text Tweets. Use sites like https://unsplash.com or https://pexels.com to find free photos that coincide with your post. Or learn to use Canva.com to create custom images that can further set your Tweets apart.
Visuals, in general, are a great addition to Tweets. Don't be afraid to mix in some videos for your followers as well. Again, these videos should follow the 80/20 rule. Perhaps you can film a video of yourself answering a common question, speaking to a client, or of an event that you host. The possibilities of content are endless — just be sure that your followers can find value in it. That's all it takes to encourage them to engage with it.
Tip #4: Use relevant hashtags
Hashtags are an essential tool on Twitter. The great thing about hashtags is that they allow someone to find your Tweets without being a current follower of yours. Therefore, if you use the right hashtags, you'll likely experience a significant increase in engagement. According to Twitter, Tweets with hashtags can increase engagement by 50% for brands and 100% for individuals (https://blog.twitter.com/official/en_us/a/2012/best-practices-for-journalists.html). Some general tips on using hashtags in your Tweets:
Research hashtags relevant to your coaching niche and choose those that have middle-engagement levels. In other words, don't use hashtags that others have used in tens of millions of Tweets; your Tweet will most likely get lost in the mix. On the other hand, don't choose incredibly niche hashtags with too little traction to sufficiently surface your Tweets.
Twitter recommends using no more than two hashtags per Tweet, though you may use as many as you would like. (https://help.twitter.com/en/using-twitter/how-to-use-hashtags)
Don't use spaces or punctuation in hashtags; it won't correctly reference the word or term you wish to express.
Some examples of hashtags you may want to try out as a coach include: #lifecoach, #coachingmoment, #coaching, #lifecoachforwomen, #mindsetcoach, #healthcoach, #coachingclients, and more. Try out a mix of hashtags, some that are specific to your niche and others that are more general to the coaching industry as a whole, and track your Tweets to see which ones attract the most engagement.
Tip #5: Tweet consistently
When using Twitter for your coaching practice, it is crucial to remain active. Tweet consistently, but ensure that your Tweets are high quality to avoid coming across as spammy. It's all about finding the right balance. Tweeting relatively frequently helps you to establish credibility and trust from your followers. Getting into a consistent Tweeting cadence will build your presence and show your followers that you're ready to engage with them.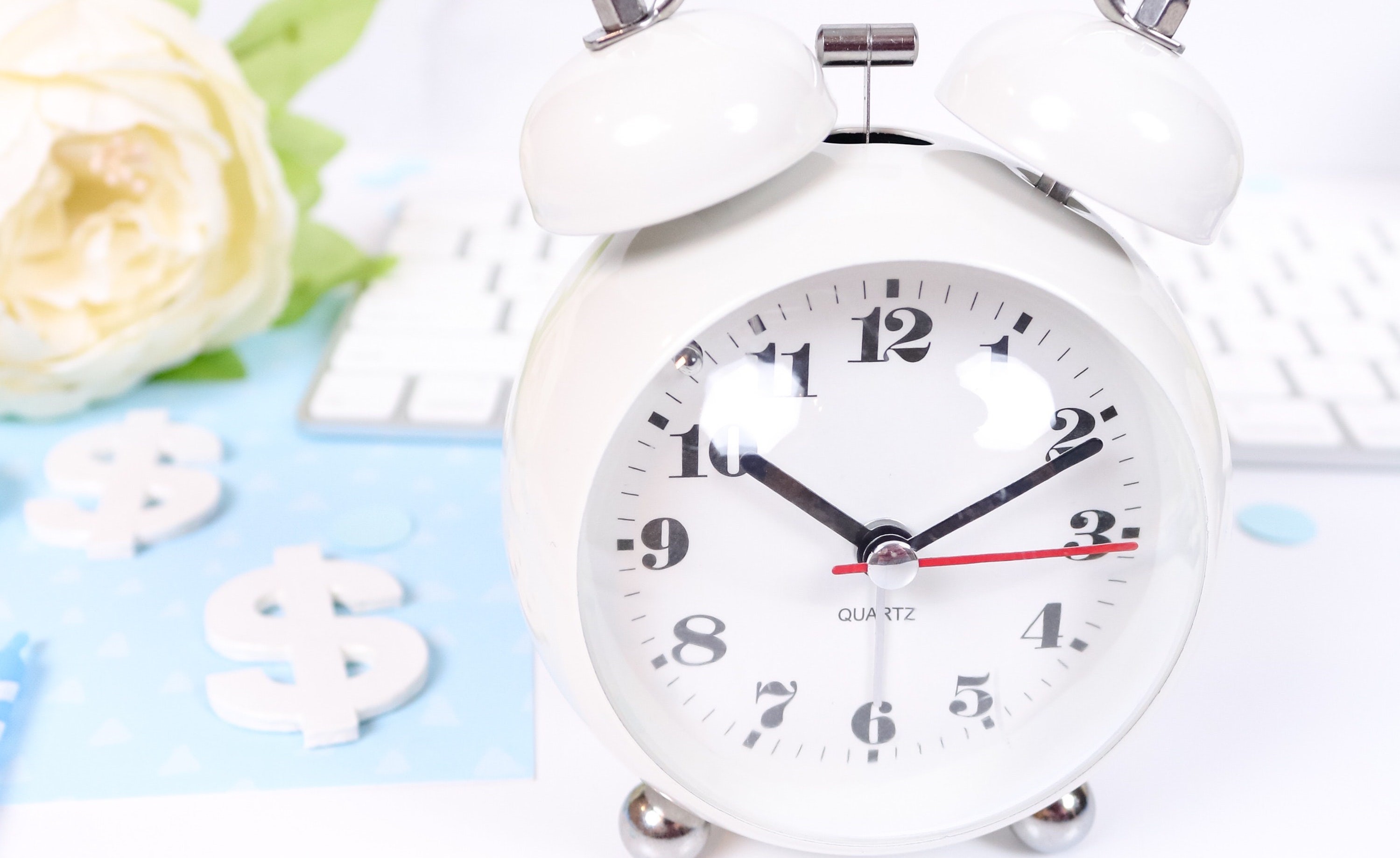 However, be careful to avoid Tweeting too often, as it may become overwhelming to your followers. Although each audience is different, research conducted by SocialBakers suggests that Tweeting an average of three times per day is optimal to maximize Tweet engagement (https://www.socialbakers.com/blog/1847-tweeting-too-much-find-out-the-ideal-tweet-frequency-for-brands).
Tip #6: Engage, engage, engage
Engagement is HUGE on social media when building your presence and brand image. It's critical to thoroughly engage with your followers and other accounts that you follow. Some ways to interact and engage can include:
Commenting, liking, and Retweeting the content of accounts that you follow and want to form a closer connection with;
Responding to comments on your Tweets;
Responding or liking comments/Tweets directed towards you;
Asking your followers questions to spark conversations;
Running Twitter polls to interact with your followers and gauge their opinions on specific topics;
Tagging other people or coaches in your Tweets to either give credit or direct a thought at them to spark conversation and be more likely to continue engagement with them.
Tip #7: Add calls-to-action
When using Twitter as a coach, the ultimate goal for you is likely to convert your followers to clients. The best way to do so is to incorporate calls-to-action in your Tweets so that followers can take action instead of just being passive. According to Dan Zarella, an award-winning social media scientist at HubSpot, "help," "Retweet," "please," "how-to," and "follow" are among the most Retweeted words. Based on this, you should most definitely be sure to include these words in your Tweets whenever possible to gain the most engagement and activity from your followers. By using calls-to-action such as these, followers are much more likely to take action, which in turn, could result in them converting into actual clients.
Tip #8: Utilize Twitter Analytics
The Twitter Analytics tool will help you to understand your audience, how the content that you share resonates with them, and how you can make changes to provide the most value to your followers and, in turn, receive the most activity and overall engagement. This tool will allow you to do things such as:
See how people engage with your Tweets in real-time;
Compare your Tweet activity and followers in real-time and over time;
See details on individual Tweets such as the number of Retweets, likes, replies, follows, or clicks associated with it;
Get detailed insights into who your audience is.
After reviewing your Tweet Analytics, you can refine your content to best resonate with your audience. This will include the type of content (text, photo, or video) you Tweet, how often you Tweet, what time you Tweet, and more. Be sure to use Twitter Analytics as much as possible; you will learn more about your account and your audience than you could imagine!
Tip #9: Make your Twitter account known
Having a Twitter account for your coaching practice is a significant step to reach a larger audience with whom you can connect. However, this is just the first step! Next, you need to advertise your Twitter account so that your current and potential clients can find, follow, and engage with you. Some steps that you can take to make your account more known include:
Adding a Twitter button on your website that links directly to your account;
Adding a Twitter button to the bottom of your email signature that links directly to your account;
Embedding your Tweets in your blog posts or on your website that show your Tweets but can also link directly back to your account;
Sharing your Twitter handle on other company social media platforms and encouraging followers to follow your Twitter account as well;
Sharing your Twitter handle on your personal Twitter account for personal connections to follow (be aware, though, that this method may not translate to as many followers in your target audience, but will still increase your followers and activity).
Tip #10: Run ad campaigns
Twitter allows users to run campaigns for a minimal fee in exchange for the promotion of Tweets in front of a larger audience. So if you are looking to extend your reach for a particular Tweet or increase overall engagement or number of followers more quickly, the following options may be just for you.
By running a Followers Campaign, you will be able to build an engaged, targeted audience. You will pay only for people that follow you after seeing your ad. This campaign focuses mainly on gaining new followers.
By promoting Tweets, you can significantly increase your reach. Promoted Tweets look very similar to regular Tweets, but the difference is that you will pay to display your content in front of users who do not already follow you. These Tweets can be liked, commented on, and Retweeted but will brandish a label that identifies the Tweet as an ad. The price of a promoted Tweet varies; however, the average cost is about $1.35 for each Tweet interaction.
Twitter offers several ad campaign types, all of which can prove significantly beneficial to your business. The method that works best for your coaching practice will depend on your specific niche and the behavior of your target audience. Experimentation between the different techniques may be necessary. It may seem counterintuitive to pay for social media ads. Still, our experience has proven that, when done correctly, social media advertising can drastically impact the success and growth of your coaching practice. Here at Coach Marketing, we average a 5X return on ad spend across our managed ad campaigns.
In Conclusion
The majority of the tips above are free of charge or have a minimal cost in comparison to the followers, traffic, and potential clients they will bring to your Twitter profile. By taking just a bit of extra time to follow the 10 tips above, you can triple traffic on your coaching Twitter account in no time.
If you would like support in planning, executing, or optimizing a social media campaign, feel free to reach out to our team by email support@coachmarketing.io or via phone 1 (888) 224-6758. We would love to help!
More Online